Check out this latest new JJ Adams release.
This limited edition will be unveiled on Saturday 23rd March @ 1pm and will be available from Artisan Gallery.
"West Pier" has been many weeks in the making and is a subject matter that JJ has wanted to re-visit for some time. There are some pretty current political undertones which are more relevant and poignant than ever. We are sure that the irony of Her Majesty storming off the beach won't be lost on clients seeing the piece for the first time and will certainly prompt some interesting conversations.
This edition is a follow up to his first Brighton piece.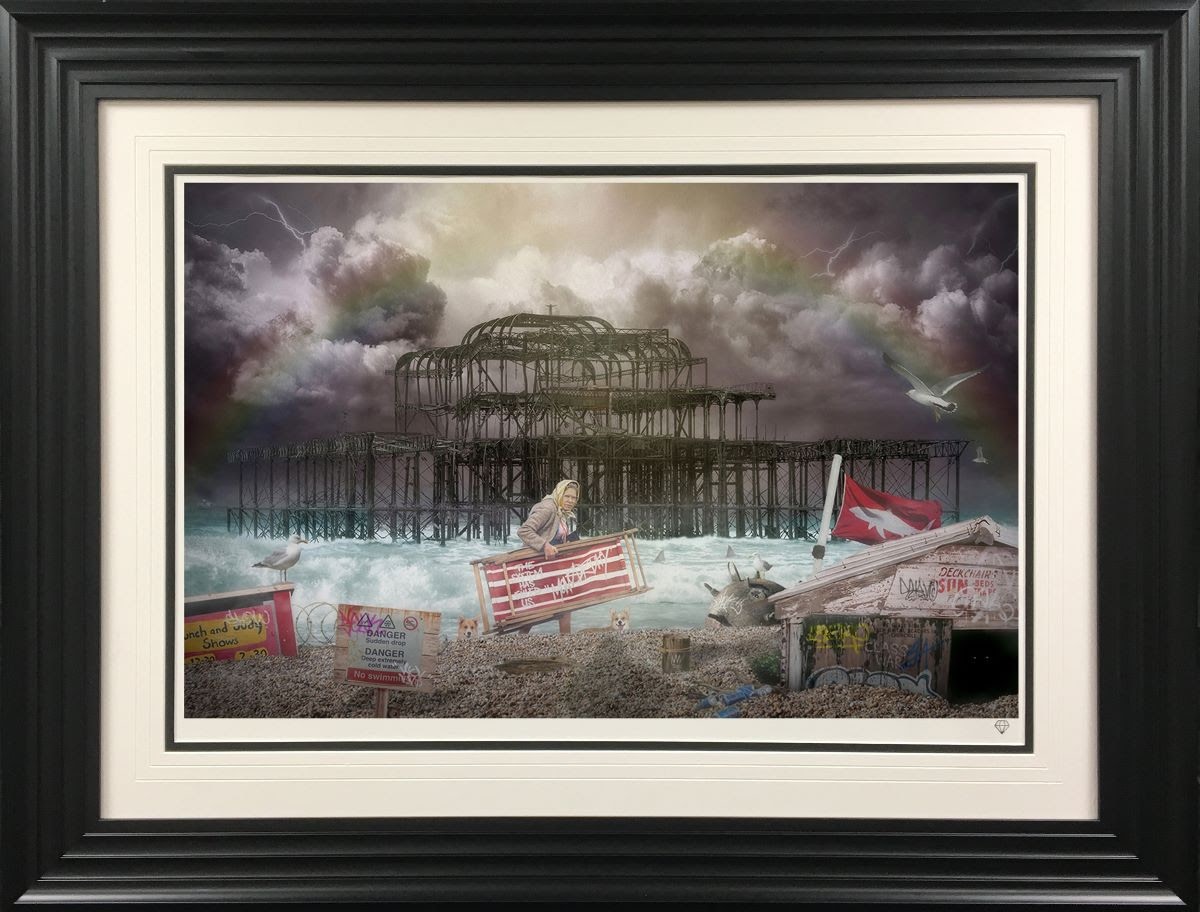 March 18, 2019