The first 100 People to attend the Zombiedan show will be given a contact form to fill out upon arrival.
Forms will be entered into the prize draw and the winning form pulled out of a hat on the day by Zombiedan.
.
In addition we have 10 exclusive artist proofs of "Drinking in Wonderland" to give away to the first 10 clients who purchase Zombiedan artworks on the day. Dan will sign and number these in the gallery on the day (and therefore can also write dedications / personalisation's as well).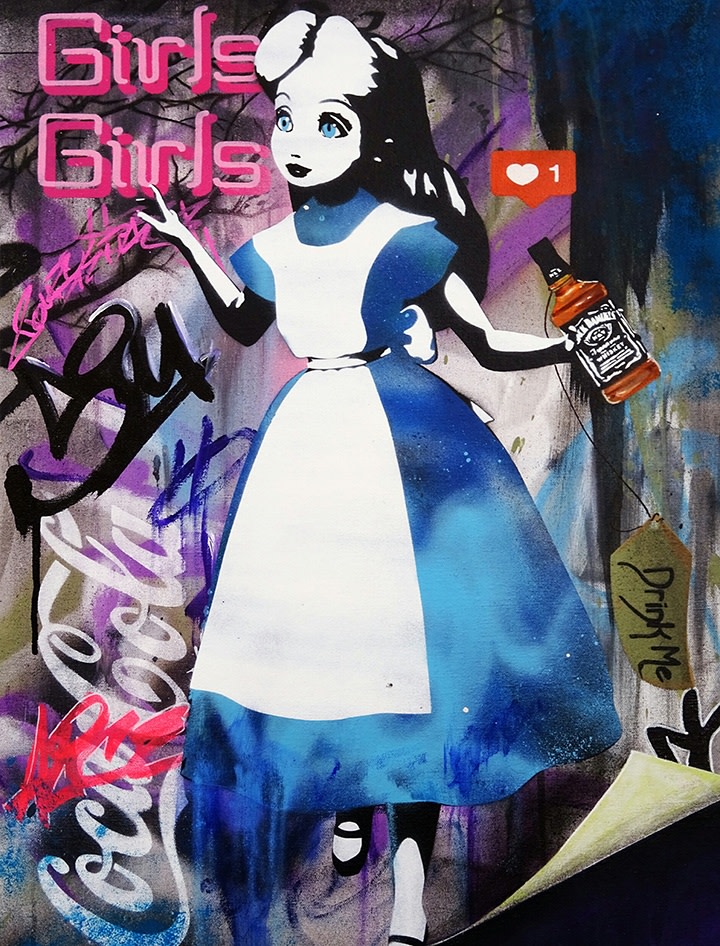 The exclusive solo exhibition by @zombiedanart :: 29th September 1-4pm Artisan Gallery Epping .
Join us for drinks and nibbles.
---
Want to be added to the guest list?
September 17, 2018