Inspired by Van Gogh's sunflowers and the works of Andy Warhol this stunning new EDITION is available now.
Drip Flowers, 2022. Framed Paper Edition of 80 with Silkscreen Varnish.
Framed Size: 42 7/8 x 34 5/8 in. £4250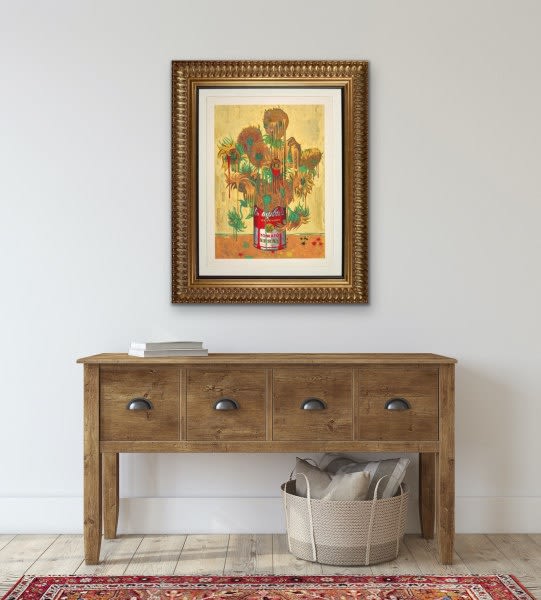 Mr. Brainwash rocked the art world with his innovative and fearless style. He uses elements from pop art's past and the raw components of his street art beginnings to create larger-than-life exhibitions and collaborations. Mr. Brainwash continues to attract the attention of critics and celebrities alike.
June 16, 2022