In Celebration of the Queens Platinum Jubilee,
Mr Brainwash is launching an

EXCLUSIVE TIMED RELEASE.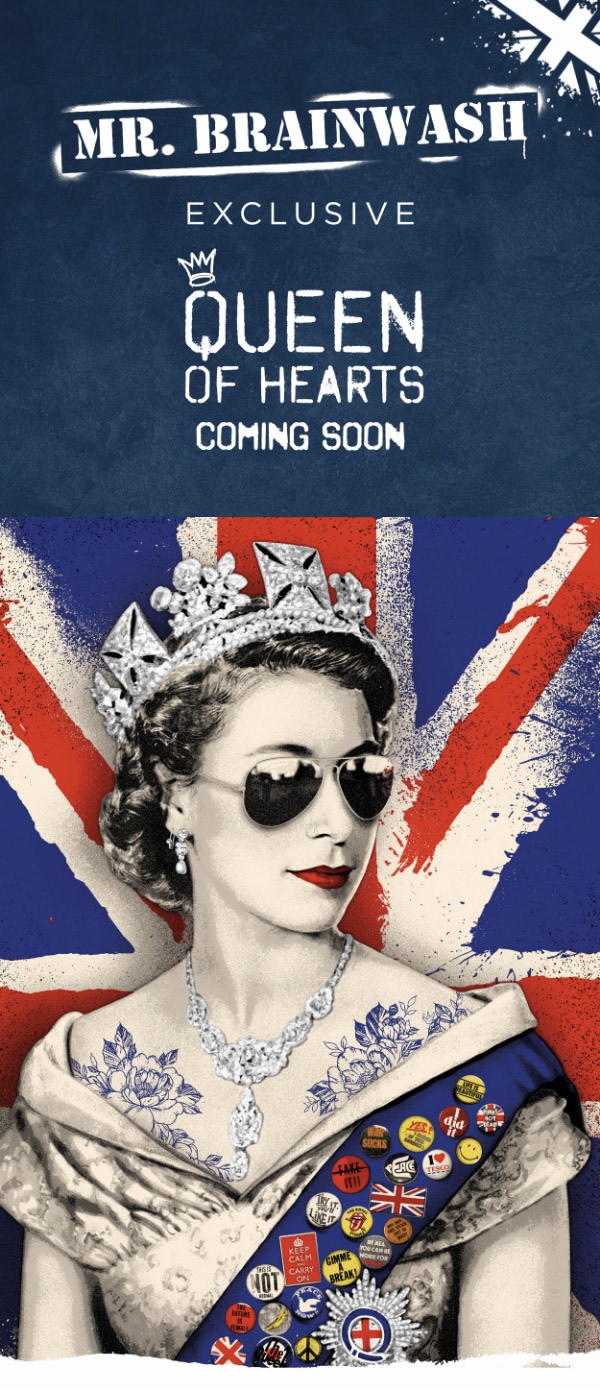 Iconic French street artist Mr. Brainwash is launching 'Queen of Hearts', a timed release celebrating the Queen's Platinum Jubilee.
There will be a buying window of one week only, and the edition size will be determined by the number of orders taken during this period.
The timed release will run from
12 NOON ON TUESDAY 3RD MAY TO 12 MIDNIGHT ON TUESDAY 10TH MAY
What is the benefit of buying through a Timed Edition?
Because no further editions can be purchased or created after the window of time closes, this means anyone who did not buy during the timed edition will have to wait until one of the original buyers is willing
to sell their edition on the secondary market.
Call for more information
01992570998
April 29, 2022