WHO IS WHATSHISNAME?
Following his recent signing with a major publisher, Whatshisname continues to intrigue and surprise with artworks and sculptures.
Whatshisname is one of the most ironic names out there for an artist. For over fifteen years, Sebastian Burdon has been taking the creative industry by storm as a contemporary artist specializing in sculptures, prints and public art projects.
Check out our collection of WHATSHISNAME editions.
The "Gone" series is a collection of fine art prints representing shadowy blurry silhouettes of characters from our childhood, our heroes and idols who are now only faded memories.
"People can see the humour in them and they put a smile
on their faces: that's something that you can't find
with many artworks."
_________________________
BREXIT DOGS
These prints are a commentary on the recent Brexit deal
between the UK and the EU.
Asking the questions, Who benefits from Brexit?,
Who is it good for?
All asked in Whatshisnames own unique tongue in
cheek style.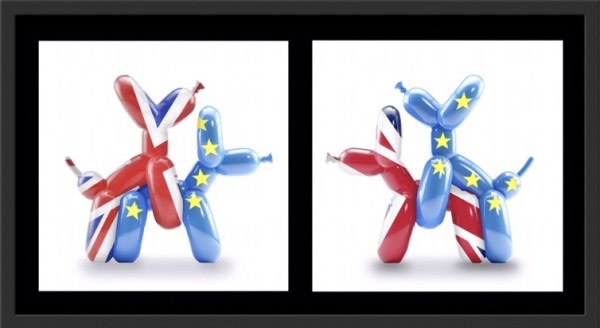 October 23, 2021