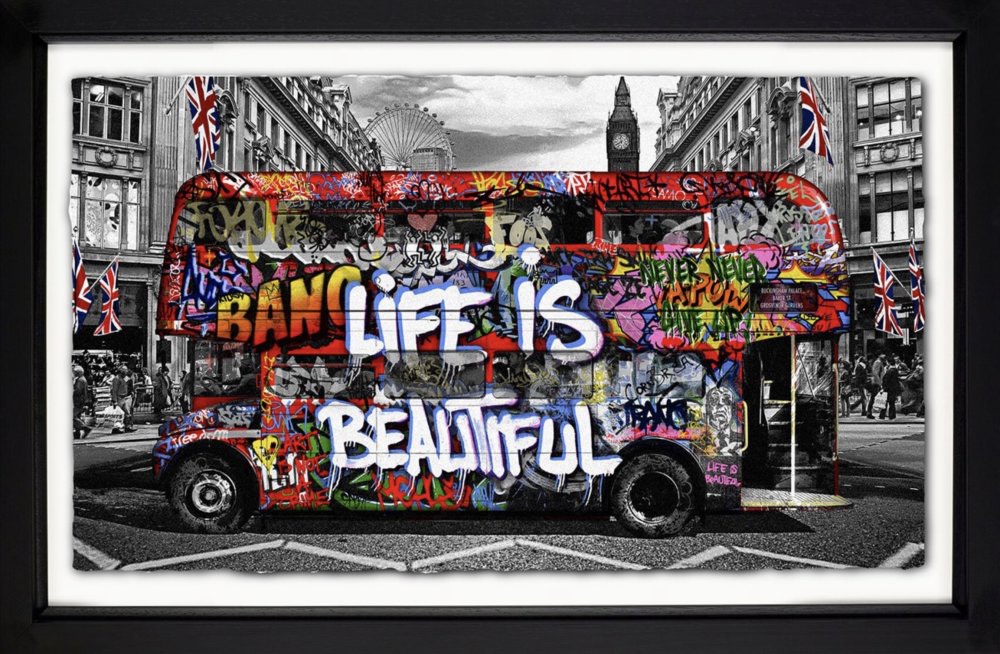 Mr Brainwash is celebrating the best of British as he visits the UK this autumn.
Mr. Brainwash has been chosen to create a giant mural at Battersea Power Station to commemorate the opening of London's newest tube station, which will then be part of a London light show projected on to this iconic landmark building.
Check out our fabulous new framed limited editions from this exciting artist.
Available now.
September 25, 2021