If there's one hotel that sums up the timeless glamour of London, it's
The Savoy
Following its impressive refurbishment Stuart McAlpine Miller was commissioned to produce a series of works, a joyful portrayal of the halcyon days of Hollywood, through his
signature pop art style.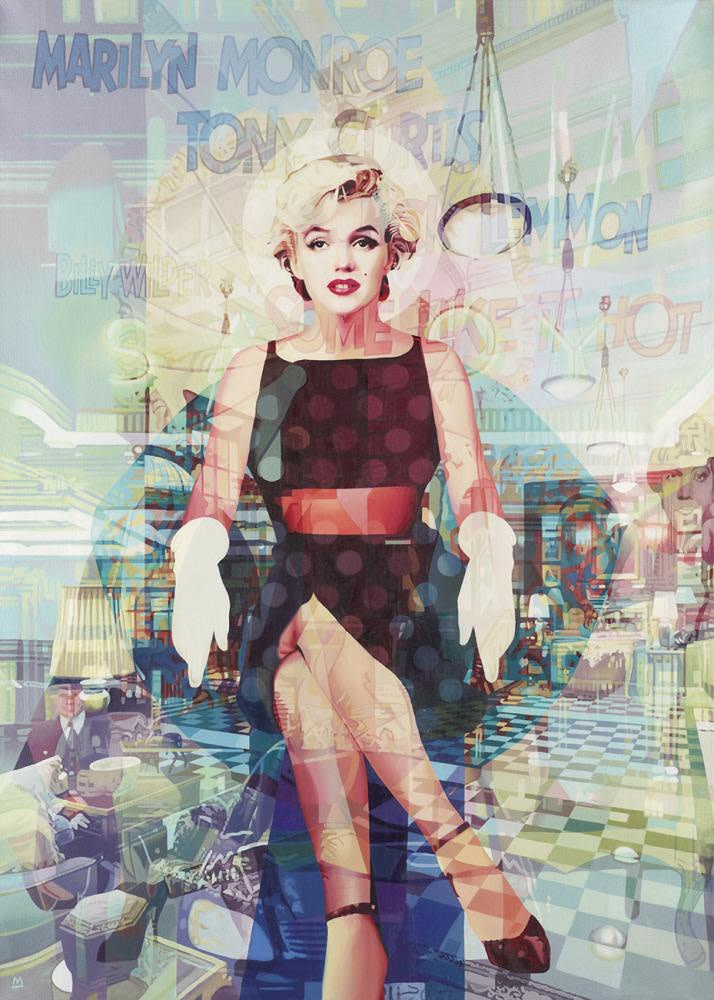 MARILYN MONROE: BRIGHT YOUNG THING .
Linked by their high profile patronage of The Savoy, this galaxy of stars also share the common denominator of all being highly complicated characters. It is a small wonder that these individuals sought escapism in the gilded surrounds of The Savoy.
All Works Available From The Gallery And Online
The Savoy Suite, the first time on canvas.
All AP editions.
July 16, 2021
Related artist