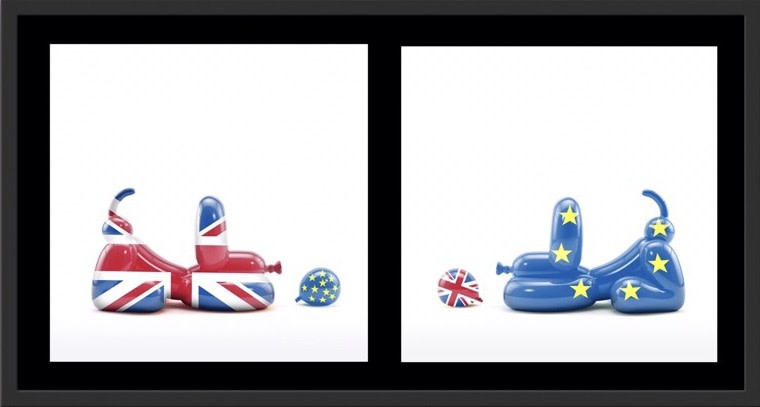 Check out these fabulous Brexit Balloon Dogs from Whatshisname.
This is a limited timed release of just 48 hours. The edition will then be closed.
The prints are a commentary on the recent Brexit deal between the UK and the EU.
The pairs of prints ask the questions, Who benefits from Brexit?, Who is it good for?
All asked in Whatshisnames own unique tongue in cheek style.
Available as a pair, framed or unframed.
January 7, 2021
Related artist