Great excitement here at Artisan in the form of a wonderful new addition to Emma Gibbon's eclectic portfolio......
"Absolutely Wasted"
All "Absolutely Wasted" original works are hand-made and genuine glass bottles are filled with Emma's hand made (signature) pills before being attached to a signed, spirit dispensing optic (also filled with pills). The bottle is then framed with an embossed, antique swept moulding to provide a unique presentation that creates a great mix of modern / cotemporary and traditional themes. The bottles are available in various colours (including Glow in the Dark), so can be ordered / tailored to suit any colour scheme.
If you have any questions or queries regarding these new artworks, please don't hesitate to get in touch with us.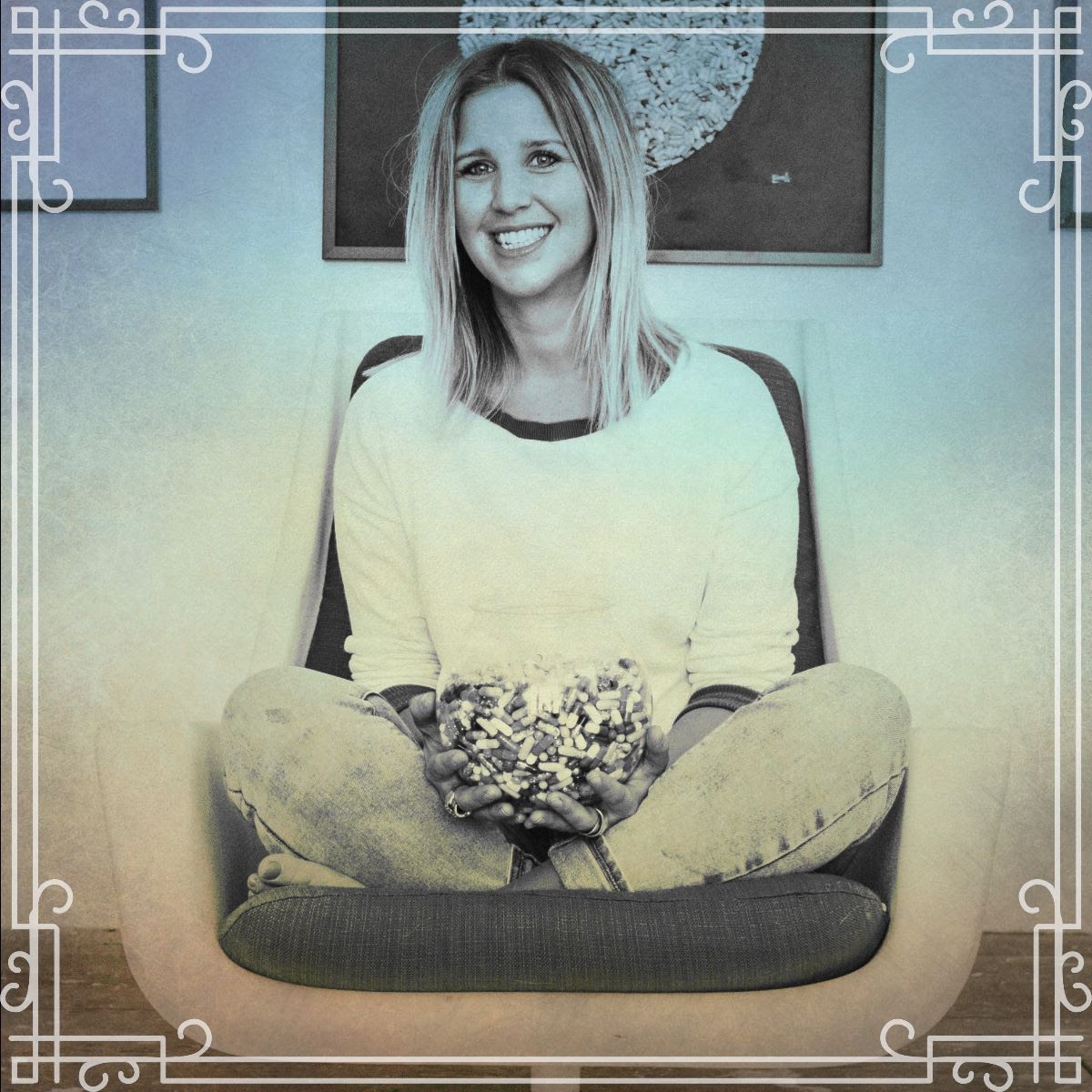 Born into a family of Cornish pirates and smugglers, Emma developed a taste for treasures & misdemeanours early on in life. She creates painstaking artworks out of miniature hand- crafted components; often involving curious, precious and occasionally contraband materials.

Emma worked for Damien Hirst for a total of 7 years, including the installation and exhibition of his infamous 'For the Love of God' diamond encrusted skull at its UK unveiling at White Cube Gallery, London. She also worked as a painter for the Chapman Brothers on their epic installation work "Fucking Hell".

Emma has been widely exhibited at International Art Fairs including Scope LA, Art Central Hong Kong and Affordable Art Fairs in London, NYC & Amsterdam. She has exhibited at London's Institute of Contemporary Art and had artwork published in Time Out Magazine and The Guardian Gift Guide. Her work has been bought by clients and collectors all over the world, including Zoe Ball & Dawn French.

Emma studied art & illustration in London College of Printing (BA) and Camberwell College of Art (MA).
October 15, 2020