Kerry Darlington's stunning new work has arrived.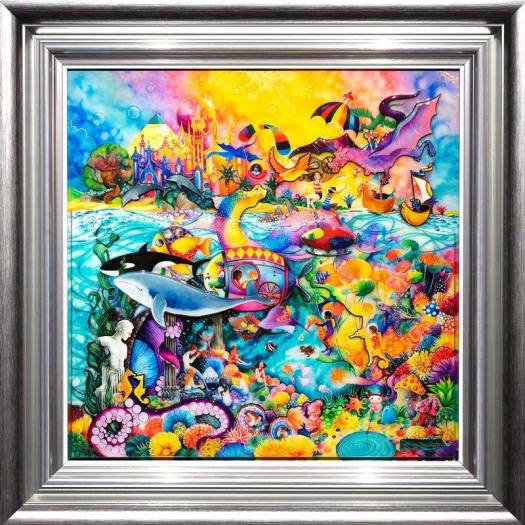 Lost Worlds is the ultimate fantasy story told by one of the UK's most compelling artists.
Set in the presence of the glimmering Lost World of Atlantis, Darlington has created a stunning composition mostly set beneath the sea. Whales, dolphins and turtles greet the magical gang of dragons, witches and wizards first seen in 'Worlds Collide'.

Unique Limited Edition on board with gloss resin finish. Featuring raised 3D elements with unique finish.
Framed Size: 33.5" x 33.5"
Framed Size: 85cm x 85cm
Edition of 195
£995
October 5, 2020