Check out this fabulous new original from the wonderful Marie Louise Wrightson.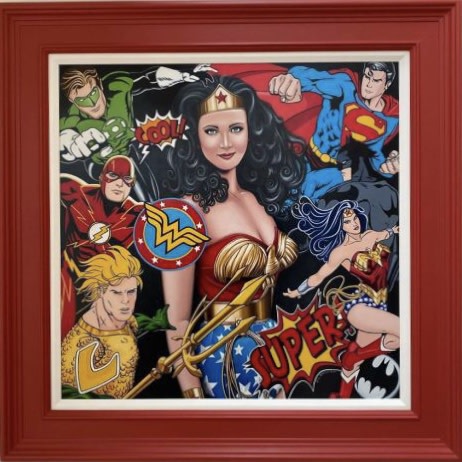 WONDER WOMAN, 2020
Oils on Board
Frame Size: 80 x 80 cm
Framed Size: 31.5" x 31.5"
£ 2,750.00
An amalgamation of popular culture, a love of comiccon, eye popping colour and fine detail has resulted in the wide range and stunning mix of paintings Marie creates.
From Pulp Fiction, Tank Girl to Alice in Wonderland, there is always a surprise in Marie's works.
With originals and hand embellished limited editions available, pop over to Marie's artist page to see our collection of her available works.
August 3, 2020