ARISE SIR TOM
Colonel Tom, who has been promoted from Captain, is to be awarded a knighthood.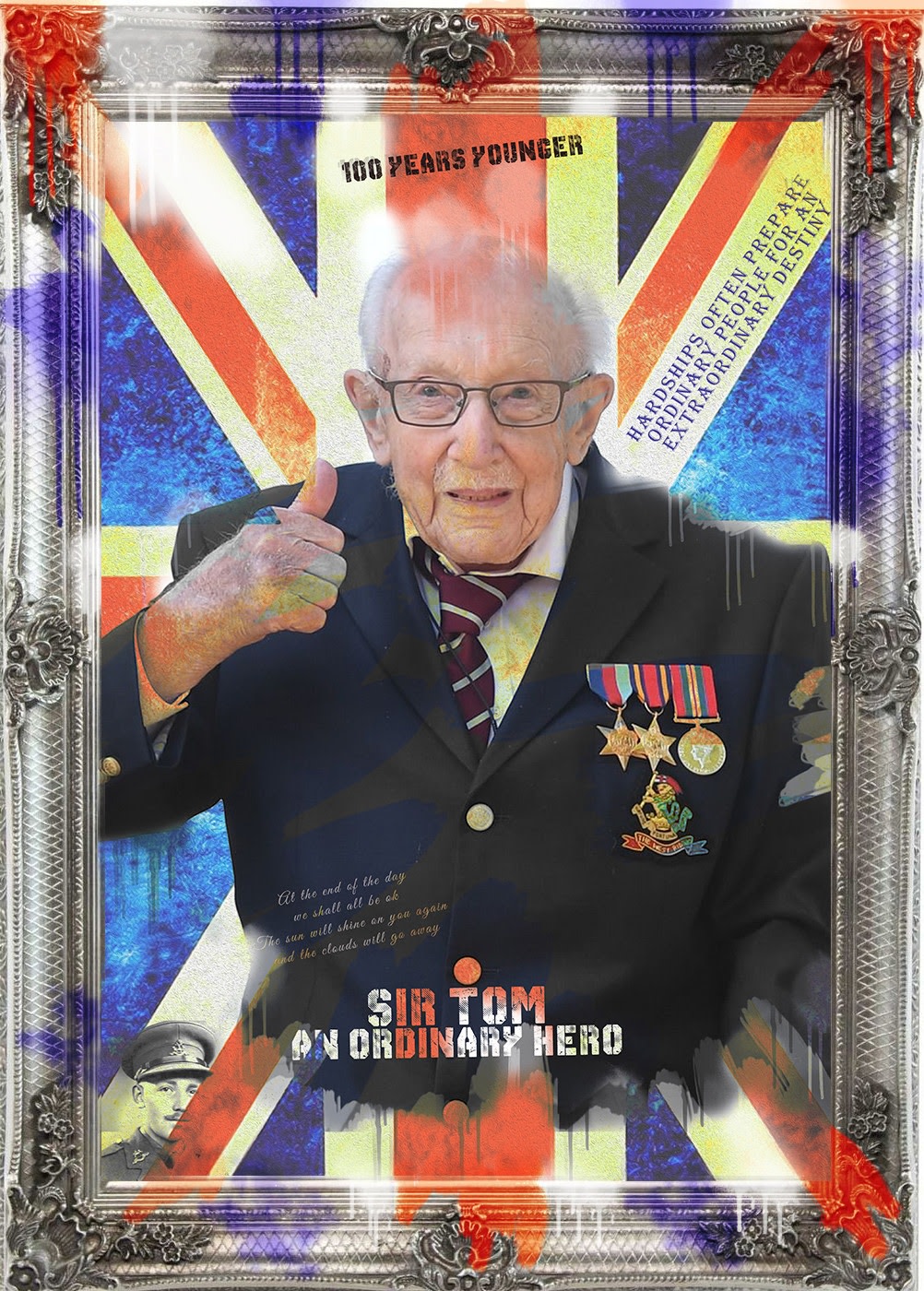 Today we pay our tribute to a very ordinary man who has achieved very extraordinary things. He has been a guiding light in these very dark times. Congratulations Sir Tom we can't thank you enough for all you have done for the nation. Sir Tom our nation salutes you!
Here is an opportunity to own a very special piece of art by celebrated artist Dan Pearce.
This framed original is available to order.
You can call on 01992570998 or order online.
May 20, 2020