Mother's Day 2020 (UK only), is fast approaching (it's on the 22nd March!), but don't fret just yet, you've still got a bit of time to work out what to get your lovely mum. We have an amazing selection of stunning artworks - originals and limited edition prints, any of which would really make a very special present. Here's a few of my suggestions!
Gorgeous florals and landscapes! These are all really lovely originals, but I especially love the original by Leanne Christie (the piece to the right). If you look at the photograph below, you can see that it is full of amazing colours and textures. The sparkles on the piece captures the light really beautifully.
Razzmatazz
,
by Leanne Christie

Original Mixed Media on Canvas
Framed Size: 41" x 41"
Framed Size: 102 x 102 cm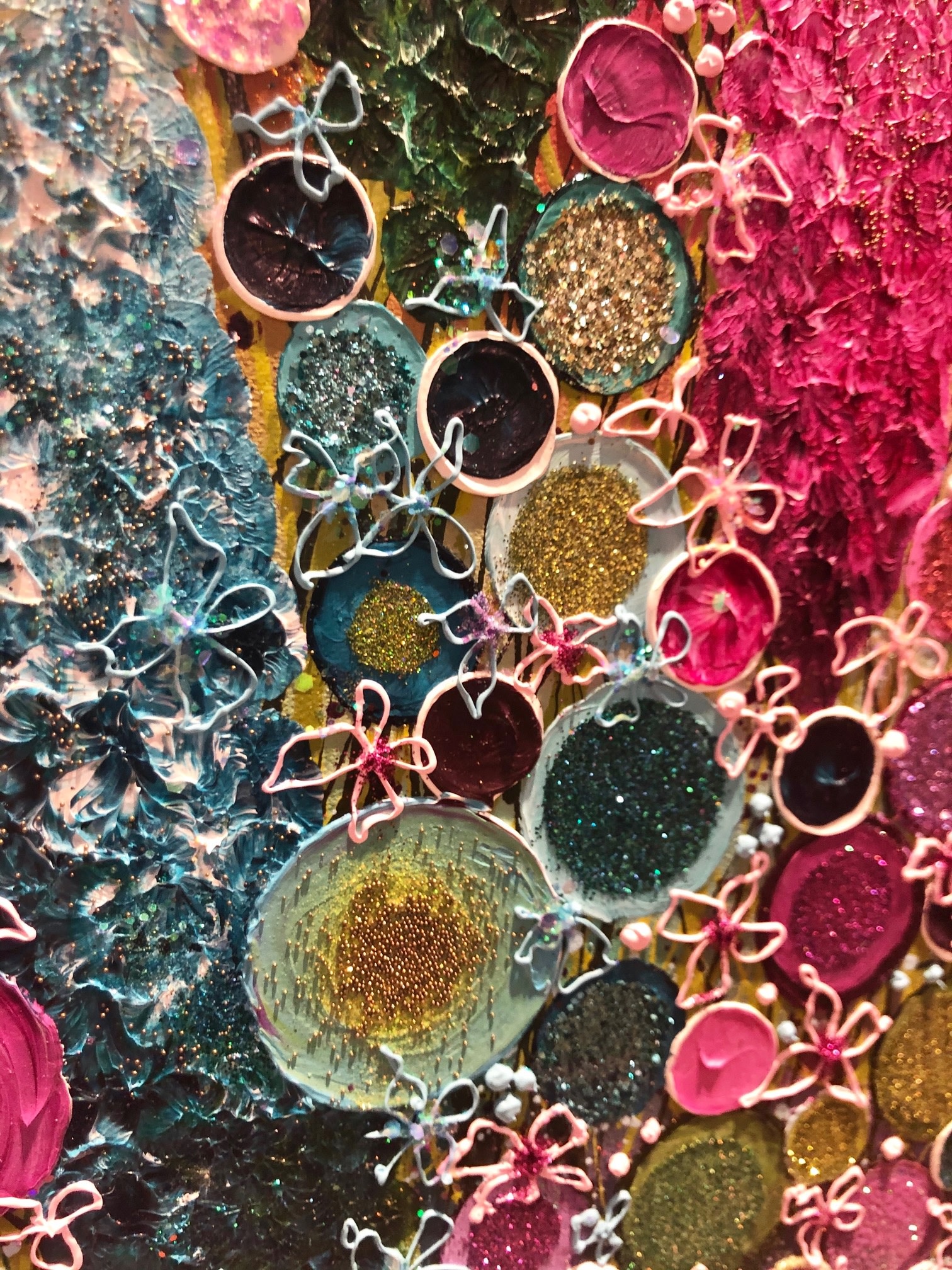 OTHER ARTWORKS SEEN IN THE GALLERY PHOTO ABOVE
Acrylic On Canvas
Framed Size: 70x70cm
Green Trees - Titled: Emerald Delight Alex Jawdokimov

Original Mixed Media On Board
Framed Size: 25 3/4 x 49 5/8 in
Framed Size: 65.5 x 126 cm
£ 1,550.00
Original Mixed Media On Board
Framed size 32 1/4 x 32 1/4 in
Framed size 82 x 82 cm
And then of course there is the hugely popular sculptures by Matt Buckley (Edge Sculpture). Due to the success of the mum orangutan, they brought out the baby - and so together they make the absolute cutest pair. Both are in stock and available to buy individually. Prices are below.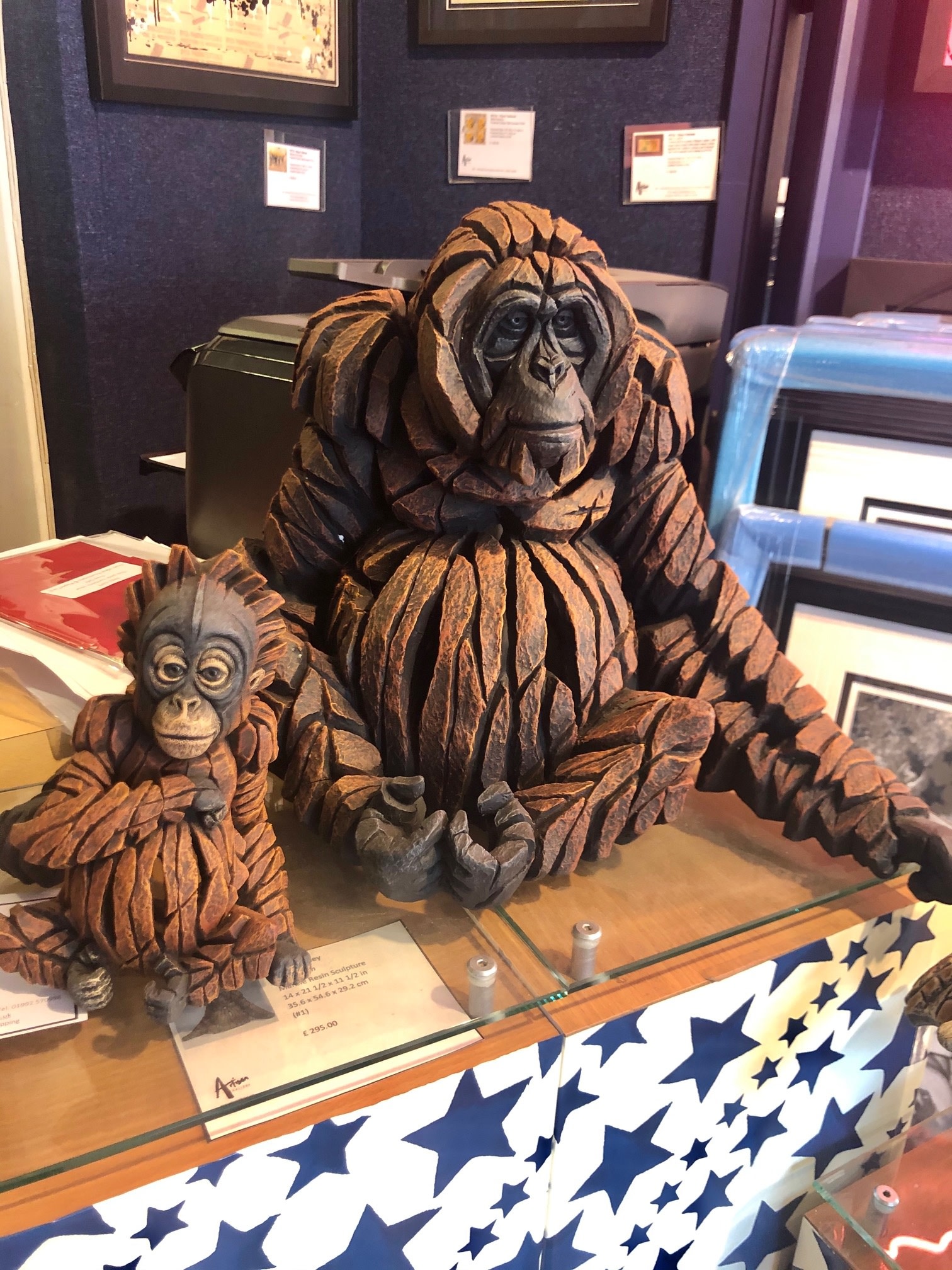 Mummy Orangutan
Marble Resin Sculpture
14 x 21 1/2 x 11 1/2 in
35.6 x 54.6 x 29.2 cm
Baby Orangutan
Marble Resin Sculpture
8.1 x 5.5 x 3.6
£ 110.00
March 9, 2020