Hi to all The Connor Brothers fans!

Recently we have been asked a lot for works by The Connor Brothers in a smaller size, so I am delighted to say that we have the three pieces below all of which are unique editions ie only one of each. All three are fabulous pieces, Skeleton In Your Closest is a highly sort after piece. Why Fit In is interesting because Harry & Meghan (the artist formally known as Prince lol) gave this piece in the smaller Pulp Fiction size as a wedding present to Idris Elba; and Tell Me Beautiful Untrue Things, a hugely popular imgae and quote.
Please note these images are from photos taken in the proofing stage so there could be a slightly different colour variation.

All three pieces can be purchased online or by phoning the Gallery on 01992570998.
Please do not hesitate to contact us if you need any further information!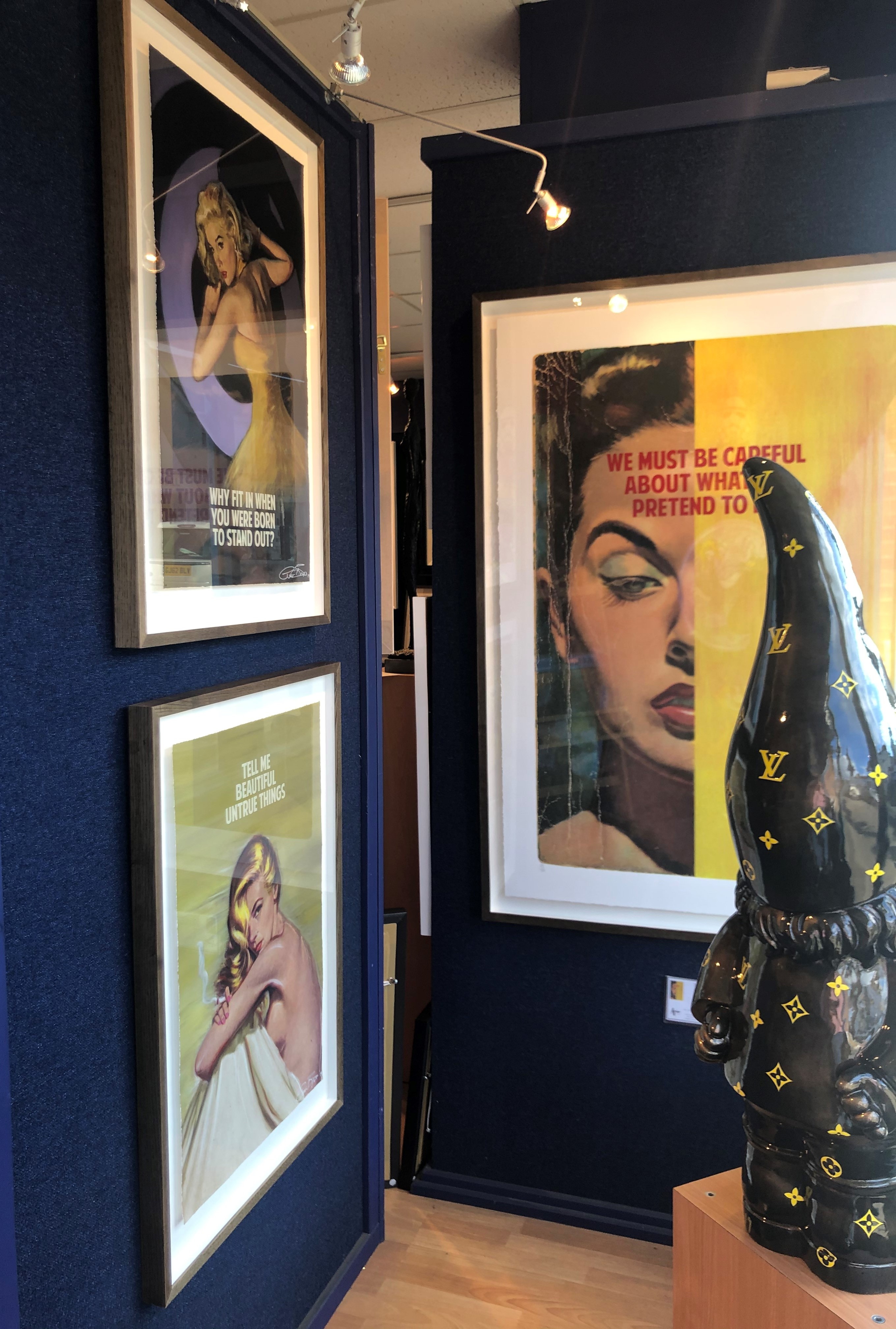 SEE BELOW THE 3 SMALLER SIZED UNIQUE EDITIONS: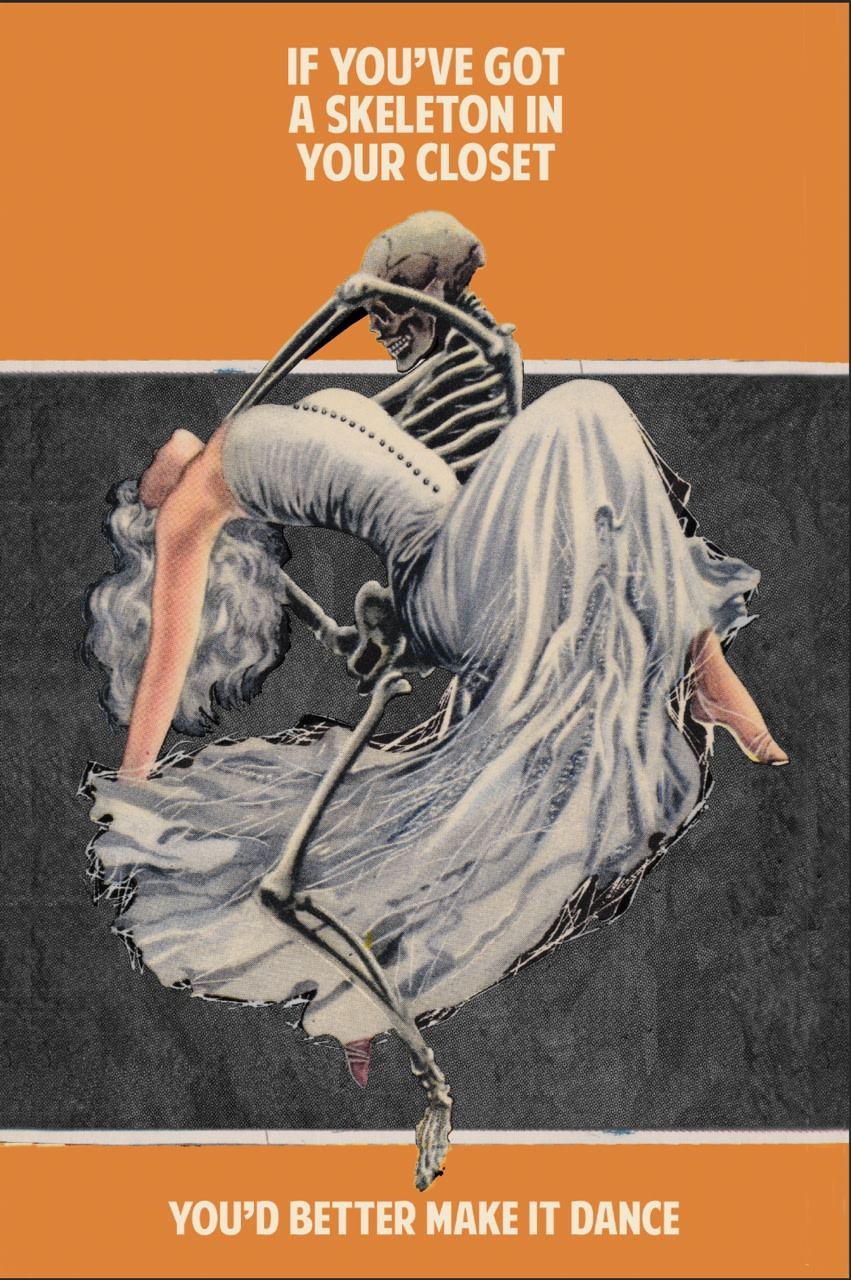 IF YOU'VE GOT A SKELETON ...
Giclee, screen print acrylic & oil and hand-applied varnish on paper
Framed Size: 60 x 89 cm
Framed Size: 24" x 35"
£ 5,150.00
WHY FIT IN...
Giclee, screen print acrylic & oil and hand-applied varnish on paper
Framed Size: 60 x 89 cm
Framed Size: 24" x 35"
£ 5,150.00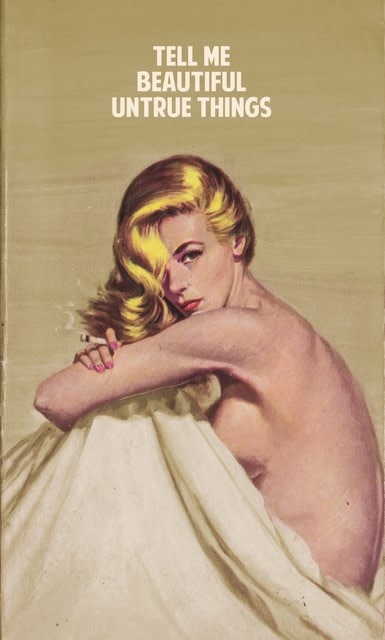 TELL ME BEAUTIFUL & UNTRUE THINGS
Giclee, screen print acrylic & oil and hand-applied varnish on paper
Framed Size: 60 x 89 cm
Framed Size: 24" x 35"
£ 5,150.00
March 6, 2020