Our favourite Comic Con artist Marie Wrightson has created another incredible original piece featuring numerous iconic characters including the infamous Joker. Titled 'Why So Serious,' (the Joker's infamous saying), the timing of this piece is perfect as the Hollywood blockbuster 'Joker' has been winning BIG this Awards Season.
WHY SO SERIOUS - THE JOKER, 2020 By Marie Wrightson
Framed Original In Oils on board
Framed Size: 27 1/8 x 27 1/8 in
Framed Size: 69 x 69 cm
£ 2,750.00
The Joker has always proved to be a very popular icon for contemporary artwork. Here's some other pieces featuring the infamous villain by some of our other artists: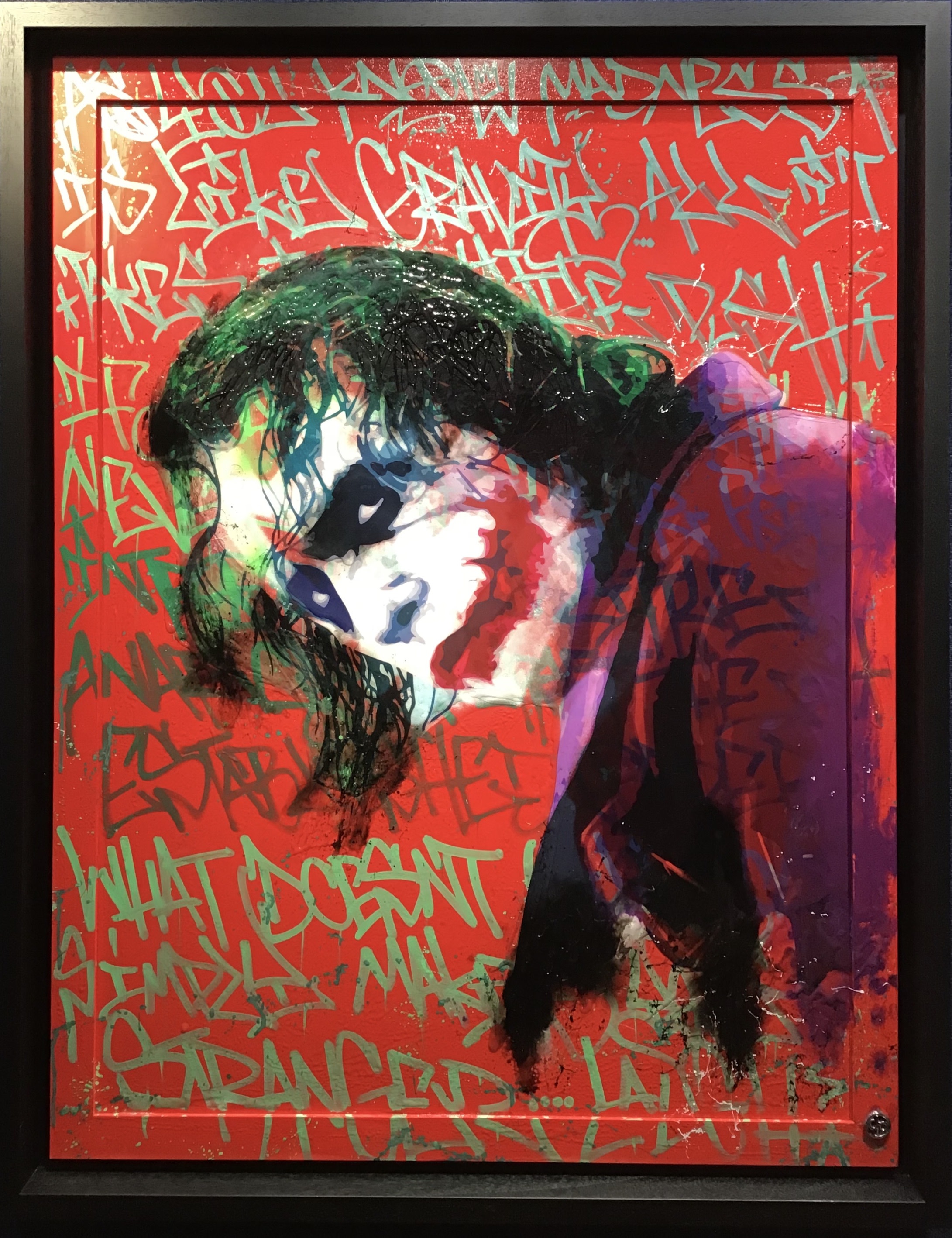 EVERYBODY HAS A DARK SIDE, 2019
Original Mixed Media on Board
Collaboration Original Dan Pearce & Opake One
Framed Size: 35.5" x 45"
£1,950.00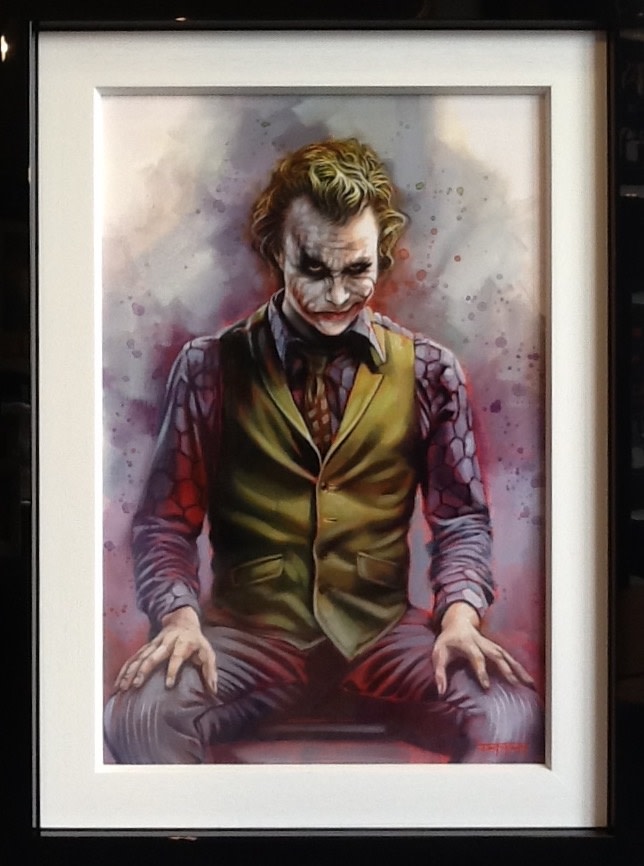 MADNESS, By Ben Jeffery
Original Acrylic on Canvas
Framed 38 1/4 x 28 3/8 in
Framed 97 x 72 cm
Please Email the gallery for Commission Information
February 17, 2020