Its on its way.....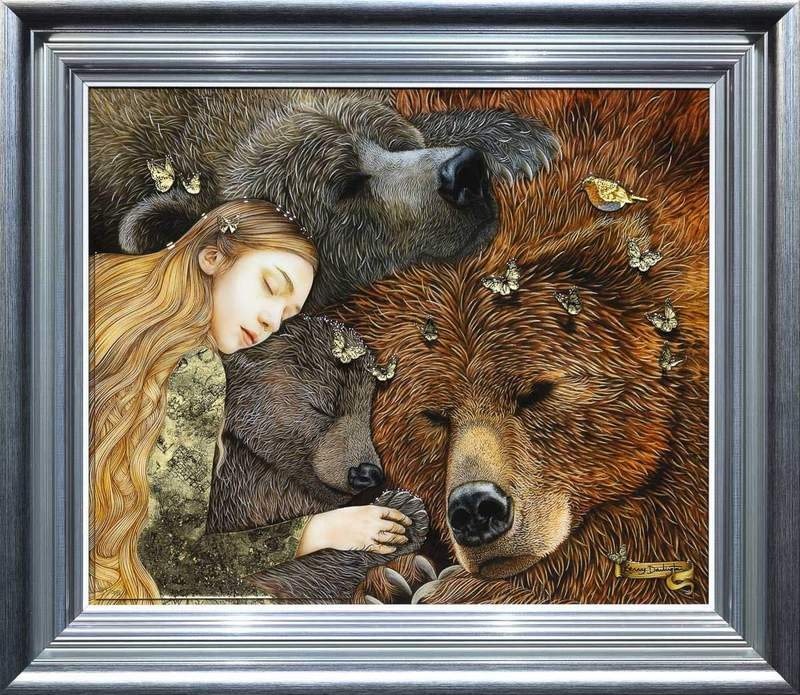 We have two copies of the new Kerry Darlington Goldilocks and the Three Bears unique edition that is already selling out FAST.
It forms part of the Folklore series that has incorporated some of her most sought-after pieces such as Little Red Riding Hood, Beauty and The Beast, Snow White & Rose Red and The Snow Queen.
Check out Goldilocks dress.
Her dress tells a story...painted upon gold leaf, the key moments of Goldilocks' journey are woven into the fabric of her dress.
• Medium: Unique Limited Edition on board with gloss resin finish. Featuring raised 3D elements.
• Framed Size: 88.04 x 100.74 cm / 34.66" x 39.66"
• Edition Size: 95 Worldwide
• All editions will receive a complimentary collectable hand signed charm
• Free UK mainland delivery
• Full Certification
• Interest Free Credit Available
£995
Release Date: Friday 31st January
January 28, 2020