The Mill, Pendlebury.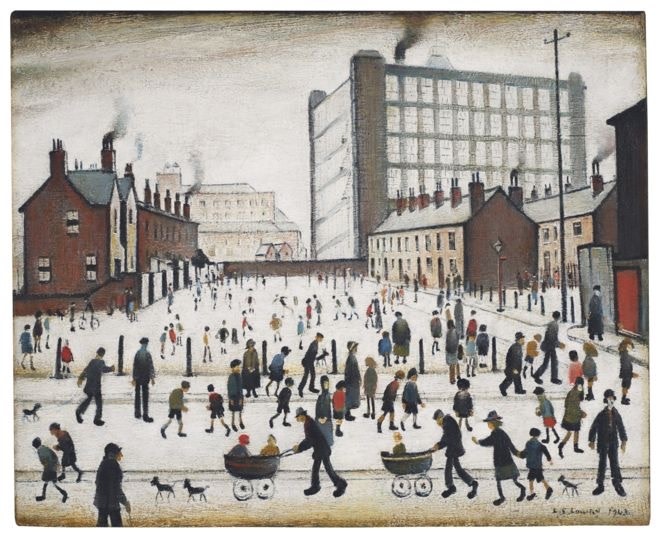 A painting that has been lost to the art world for more than 70 years has been unearthed. The 1943 painting entitled The Mill, Pendlebury depicts workers enjoying a day off and children playing cricket.
The painting which Lowry gave away is expected to fetch between £700,000 and £1m when it goes on sale next month.
Lowry's distinct style remains ever popular. Our very own copiest Peter Osborne has produced a number of Lowry works with his usual attention to detail. These include The Football Match, the original of which holds the joint record for the auction sale price for a Lowry at £5.6m.
Check out our full collection of Peter's work here.
January 17, 2020