BRINGING SOME CELEBRITY GLAMOUR TO EPPING HIGH-STREET
We are HUGE fans of talented artist, David Studwell's stunning hand-pulled silk screen artworks, so were super excited to get these two beautiful icons, Amy Winehouse and Sophia Loren in the gallery!

The first is the incredible Amy Winehouse. This hand-pulled silkscreen has been beautifully embellished with diamond dust and co-signed by renowned international photographer @david_katz_tml who took the original photo of Amy when she was playing live at a gig in Camden, London. Oh how I would have loved to be there, what an absolute talent Amy was!

The piece is now presented in a black wood framed which complements the artwork perfectly.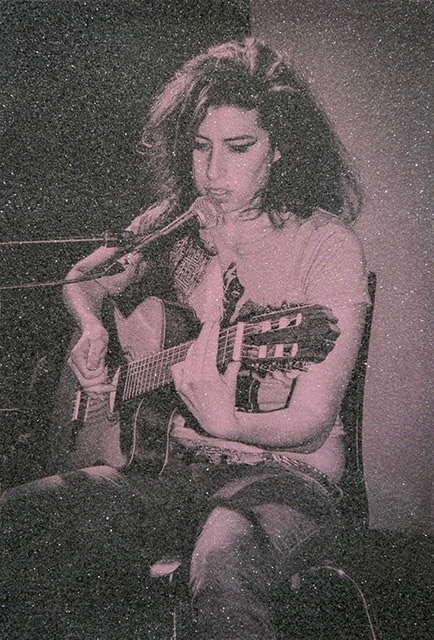 And then there's the the absolutely beautiful Italian actress, Sophia Loren - the epitome of glamour. Here's what artist David Studwell had to say about this piece: "My work often harnesses the spirit of the sixties and seventies and harks back to the Hollywood glamour of yesteryear. A time when 'celebrity' had real meaning and glamour had both class and dignity. I was drawn to an image of Sofia Loren that wreaked of classic Hollywood glamour and style. It felt like the perfect starting point and I was soon adding washes of retro colour and subtle metallic washes to her hair, the end result was a six-colour screen print."
The piece is now presented in a black wood framed which complements the artwork perfectly.

ABOUT DAVID STUDWELL
Since having trained at St Martins School of Art, David's skills have been honed over some twenty plus years, marking him out as a true professional. This quality has already placed David's work firmly in the canon of numerous top tier private celebrity art collections, including those of Kate Moss, Sheryl Crow and Nile Rogers. Studwell's work harnesses the true spirit of the fifties, sixties and seventies. His art offers a crisp commentary on the cult of celebrity following in the direct legacy of Andy Warhol and the sixties Pop Art movement.
Studwell works through the medium of Silkscreen printing with the use of bold and vibrant colour and a very demanding level of technical precision. He often incorporates the use of razor-sharp diamond dust to finish his works. The signature Studwell look is one of a high-end classic Hollywood glamour which evokes high fashion whilst eschewing passing fads.
September 6, 2019