VIBRANT VENICE AND AMAZING AMSTERDAM CAPTURED BEAUTIFULLY BY MIXED MEDIA ARTIST VERONIKA BENONI!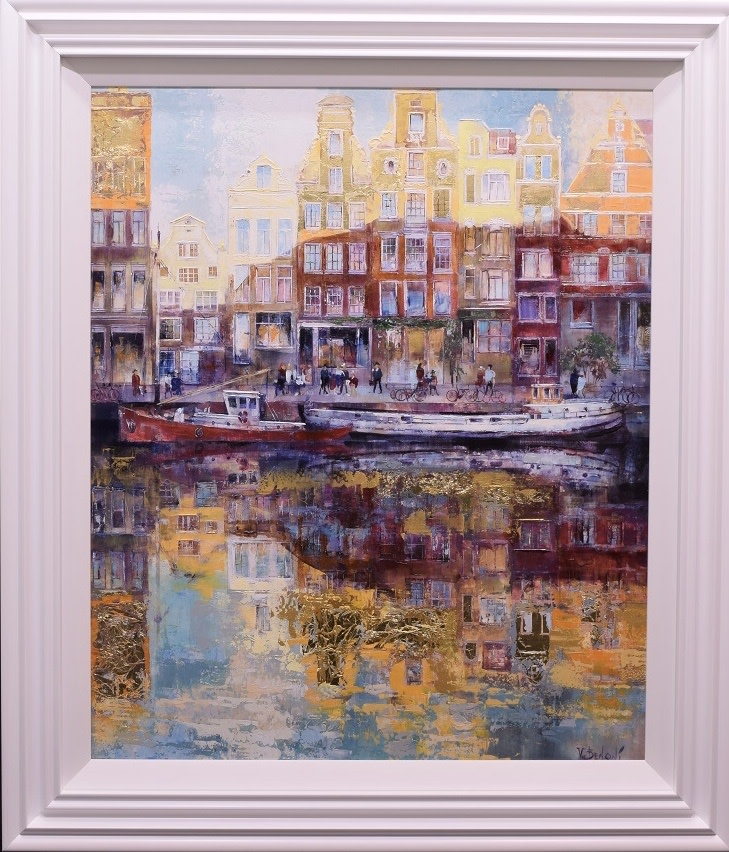 Veronika does it again; here's another absolutely stunning original by Veronika Benoni, this time featuring beautiful Amsterdam, shimmering in the warm evening sunshine. The piece is full of gorgeous texture, warm colours, and embellished with gold leaf detail, that captures the light perfectly.
Whenever I think of beautiful Venice I imagine the magic and romance of a city steeped in history and incredible architecture. 'Venice Shimmer' by Veronika Benoni perfectly captures this sentiment with it's stunning colour palette, texture and her use of siver leaf embellishment. The latter of which, cleverly captures the changing light of the day, bringing new life and magic to this stunning piece.
September 5, 2019