Sweets and Treats
Some paintings are a lifetime in the making; a tiny spark which ignited in a waking or dreamt thought, years before the brush ever touched the canvas. In the case of Sweets and Treats by Kerry Darlington, the concept - partially inspired by Charlie and the Chocolate Factory - of an eccentric factory floor, filled with pipes, cogs and wheels churning to produce a dazzling array of confectionery was born in a small ink drawn pencil sketch when the artist was yet to make her name as one of the bestselling contemporary artists of her generation. The beautifully detailed sketch was gifted to the artists sister over 23 years ago.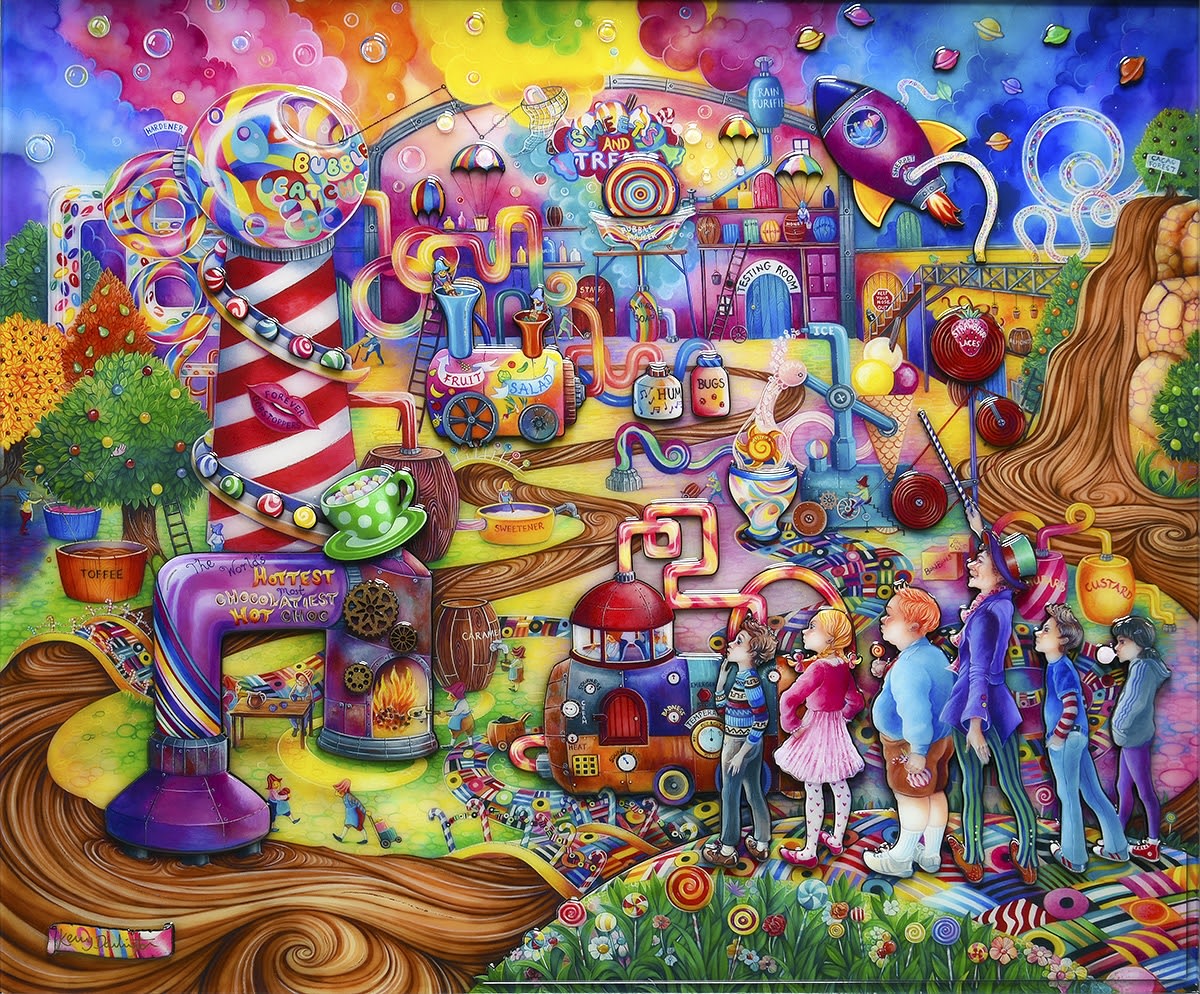 You will receive this 'Golden Ticket' keepsake with every edition of 'Sweets and Treats'.
Check out Kerry's other new release
Twilight Symphony
The peacock, a favourite of Kerry's and with good reason, as it's such a gorgeous subject for an artist so receptive to nature, colour and cultural significance. The iridescent colours of a Peacock's feathers is a brilliant subject to replicate via Kerry's resin and metal-leaf technique. The other prominant bird in this stunning piece is of course the flamingo, which suprisingly is the first time the pink beauty has appeared in a major Kerry Darlington edition. The piece is a Unique Limited Edition on board with gloss resin finish and features Kerry's signature raised 3D elements.
August 22, 2019