---
Art Commissions at artisan
---
Gift the ultimate gift!
It's always hard to think of what to gift that person who seems to have everything, so here's a fantastic solution for you. Why not commission a piece of art especially for them? See below for more information.
Commissioning art is a unique and fun way of purchasing and personalising art. The process allows you to become fully engaged with the design and development of a bespoke piece of artwork. It is possible and simple to commission an artist to create something specifically to fit your criteria and budget. Perhaps you love a piece but it's the wrong size. Do you require a portrait?
Most of our artists are happy to to work on commissions.
When you are ready to proceed with your commission we require a 50% deposit. The balance is then required on completion.
Please contact us to discuss your ideas and requirements.
---
Examples of Clients Commissions:
---
ARTIST: LINDA CHARLES
Check out this stunning commission by artist Linda Charles.
Our client wanted a large statement piece in Linda's Geisher series style. She produced this stunning beautiful original.
Framed in an ornate silver frame and shimmering with detail, a fabulous piece.
---
Artist: Chris Chapman
Chris Chapmans popular gallery series features depictions of famous paintings. As these particular works are full of warmth and humour Chris was the perfect choice for this commission.
A favourite picture becomes a treasured artwork that also features the family dog.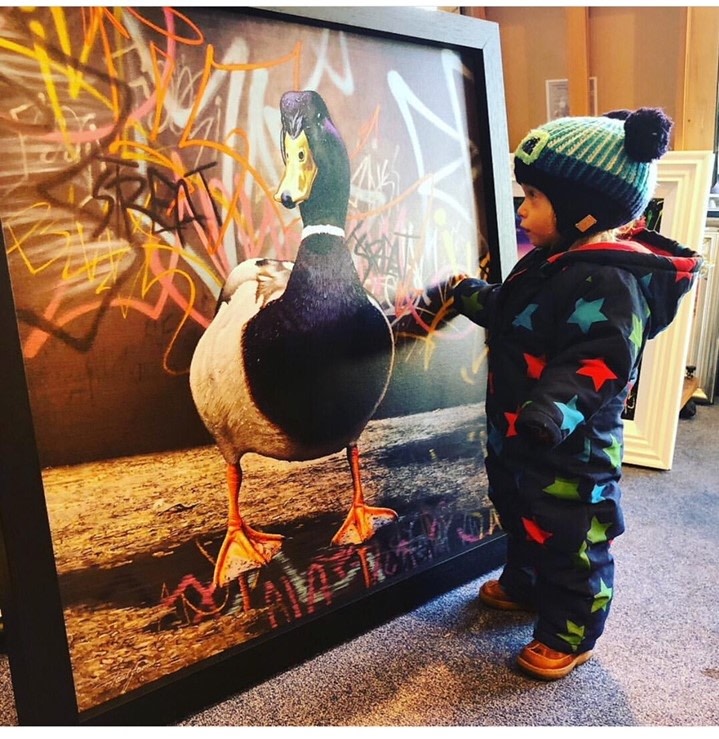 ---
Artist:LAËTITIA GUILBAUD
A commissioned artwork. The perfect wedding gift to treasure forever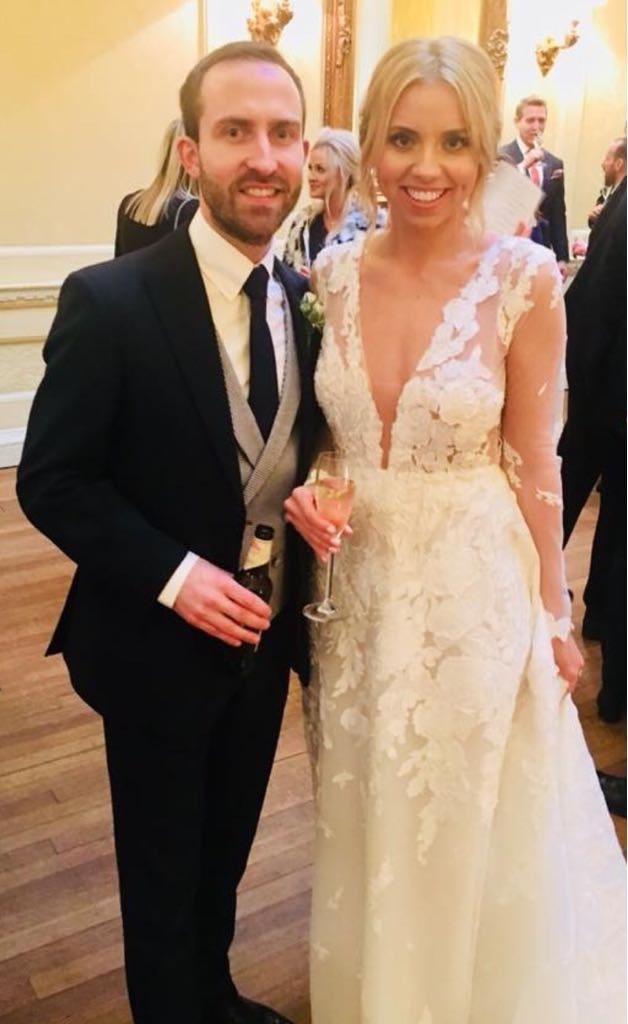 ---
ARTIST: JJ ADAMS
The brainchild, commissioned by our very good client @joeminichiello1, features the Bank of England in absolute carnage. In true JJ Adams style, think crime scene, broken windows, fires, graffiti, soldiers, people running: it's an incredible piece, full of action and A LOT of JJ clever detail. The original has been finished in a bespoke pink, handmade frame, and crime scene tape. Other details include £10 notes.
Full marks to JJ Adams here, it's a commission to be reckoned with. Absolute genius.
SO WHAT INSPIRED THE COMMISSION?
"I have worked in the City, in Finance, for well over 20 years. I therefore see the Bank of England as a pretty iconic building and I knew it would fit well in the JJ Adams 'Rule Britannia series." @joeminichiello1
Well @joeminichiello1 we couldn't agree more! It's a truly fantastic piece, and the fact that it has been made into a print really is testament to that. Thank you so much for letting us share the story of how this fabulous print originally came about.
---
ARTIST: JEAN PICTON
Jean Pictons colour filled floral and abstract artworks have been the basis and inspiration for many successful commissions.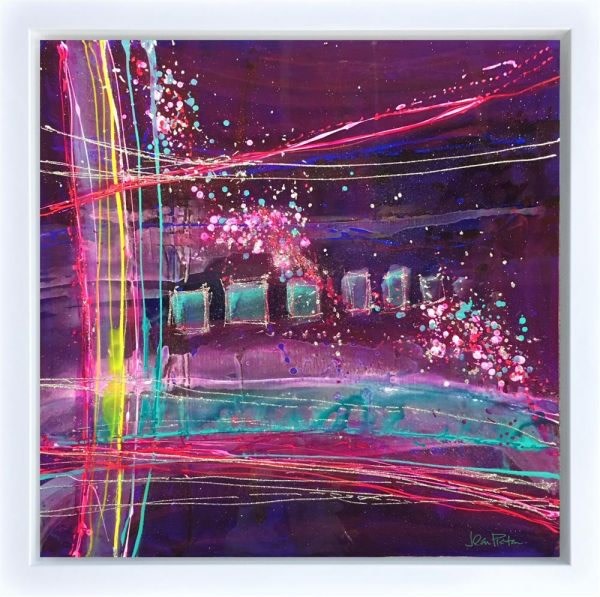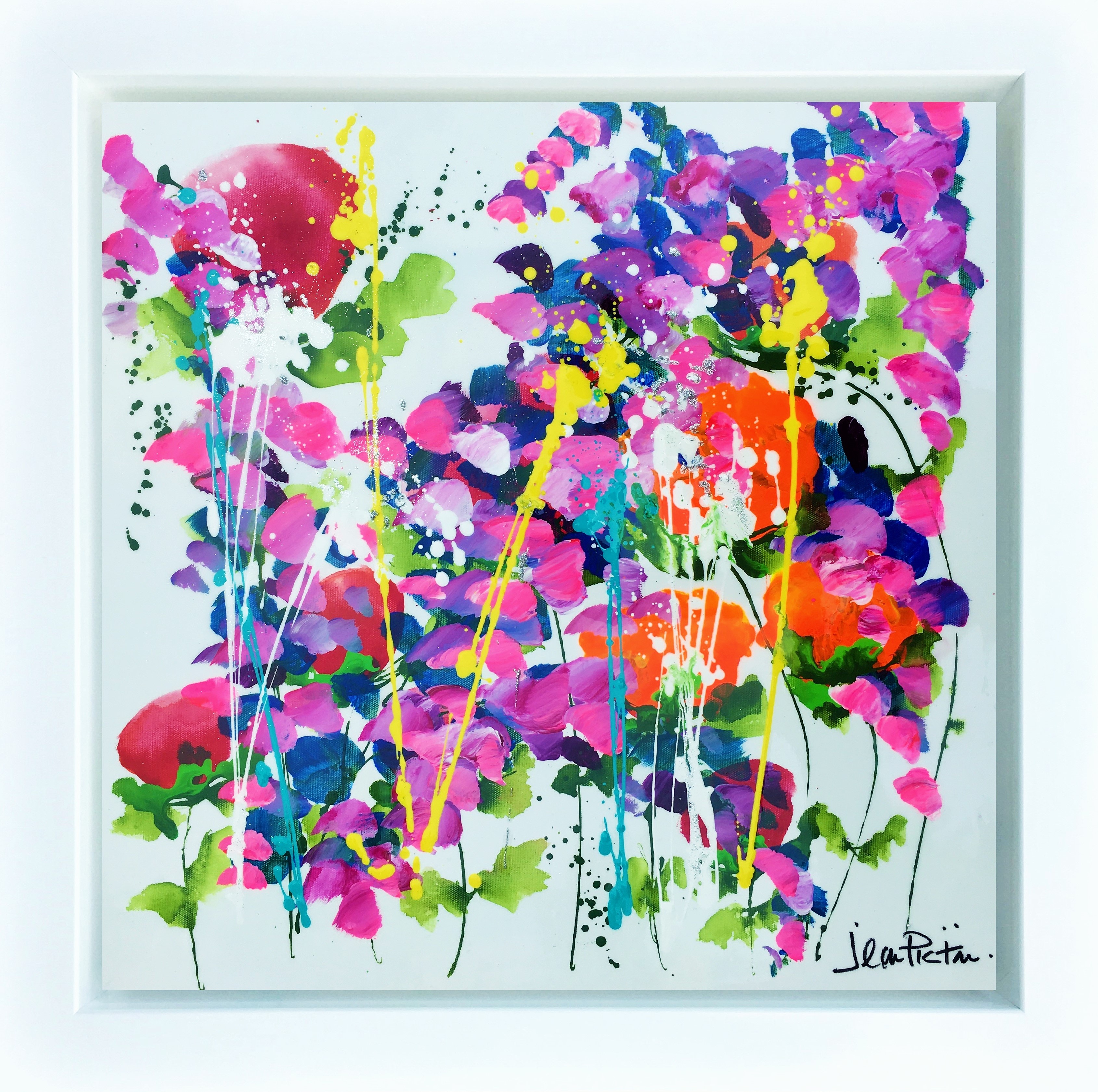 ---
ARTIST: Peter Osborne
Artisan Gallery are proud to present the Renowned Copyist Peter Osborne. After over 30 years in the commercial art world, Peter has the unique ability of reproducing a variety of works from world renowned artists such as Gustav Klimt, Van Gogh, Degas, Francis Bacon, the list is endless. Peter is happy to work to commission and no project is beyond his amazing talent.