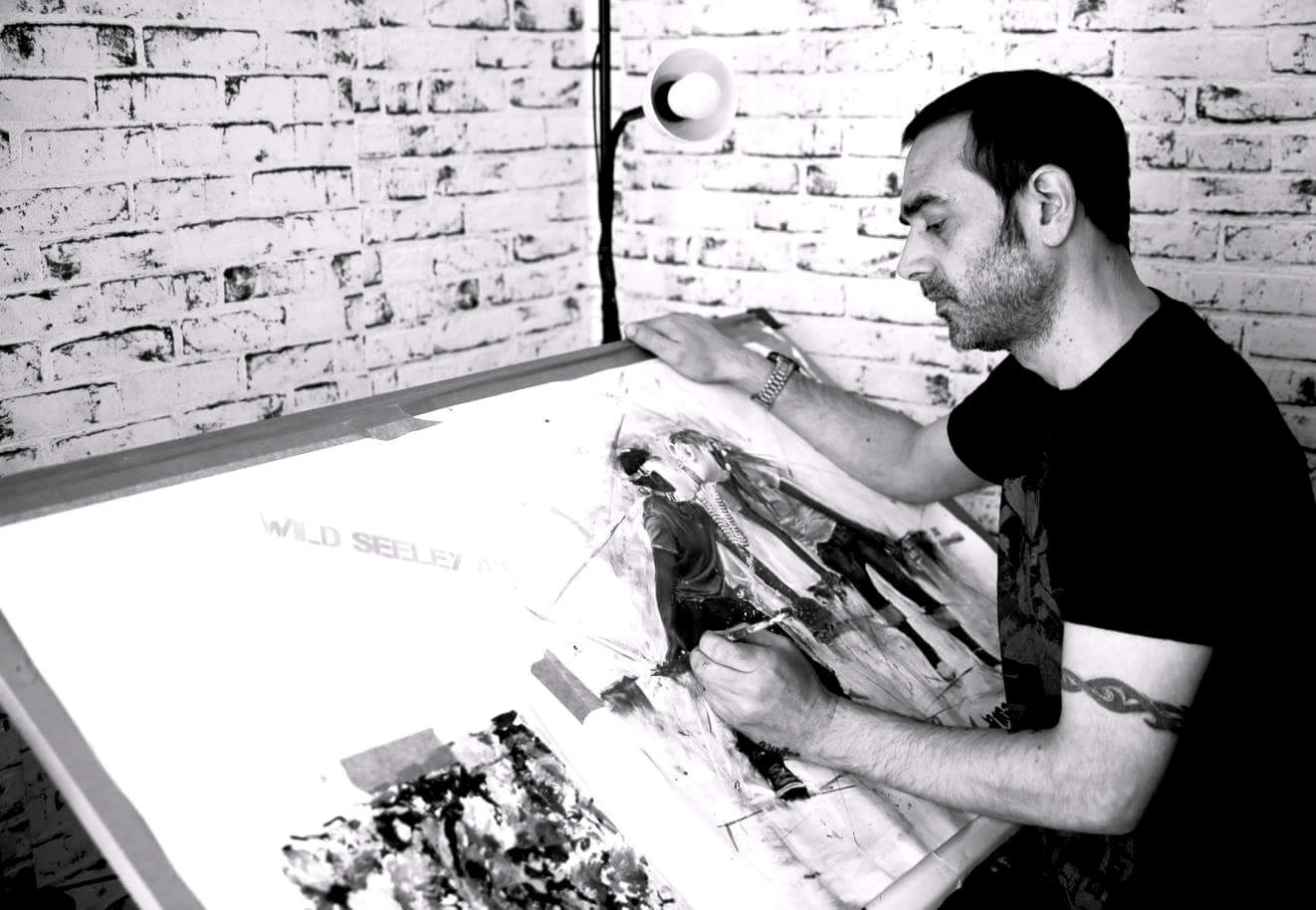 Wild seeley is a Shoreditch London, based artist Juxtaposing retro & urban scenes, humans with animal heads creating havoc and you enter Wild Seeley's world.
With a distinctly British style Wild Seeley's work is subversive and surreal, using almost feverish marks, his painterly technique is highly distinctive.
Inspired by the darker forces of society, the often-farcical forces of human nature and by merging popular culture with urban images his works force us to examine society and the individual.